Carbon lock-in – 10 ways to break the cycle
Imagine a world where we have broken our ties with fossil fuels… Our towns and cities are awash with innovative practical projects that are rebuilding our relationship with food, energy, transport and buildings, openly supported by the wider economic and political systems. Such innovation has unleashed all kinds of co-benefits, from cleaner air to better diets, more jobs and income arising across the local area.
Such a world is possible, but to get there we must first reveal the powerful forces of 'carbon lock-in' that have co-evolved as our living systems developed in a world awash with fossil fuels. Once we recognise them, we can develop smart new ways to unlock them, leaving us with systems which can much more easily adapt to the needs of the 21st Century.
This is the final instalment of the Centre for Alternative Technology's '100 Good ideas' series, drawing on our Zero Carbon Britain: Making it Happen report.
Where we are today
Carbon lock-in exerts a powerful influence, shaping the choices which define our lives. The historical technical, cultural and institutional co-evolution between fossil fuels and the ways we deliver energy, housing, transport and agricultural systems has created persistent forces that are hugely resistant to change.

Despite the serious climate impacts being known and despite the existence
of cost-effective alternatives, the self-perpetuating inertia of these high carbon systems creates persistent forces that are very hard to overcome.
It is extremely difficult for new players, such as small-scale renewable energy suppliers, to break into a structure designed by large-scale centralised fossil fuel energy incumbents. For example, the current highly centralised method of providing electricity is not the only, or even the best means of keeping the lights on, particularly when all the impacts are considered. Yet, it becomes very difficult to change because of the legal frameworks, institutions, financial support, investment models, consumer preferences and practices that have grown up around it.
Similarly, the daily routine of commuting by car is more of a 'locked-in' practice than a 'behaviour choice' due to a lack of other transport options, lack of time or the cost of alternatives. Our food and agricultural systems are also 'locked into' industrialised fossil fuel driven production, driven by systemic bias such as subsidy, regulation and institutional preference.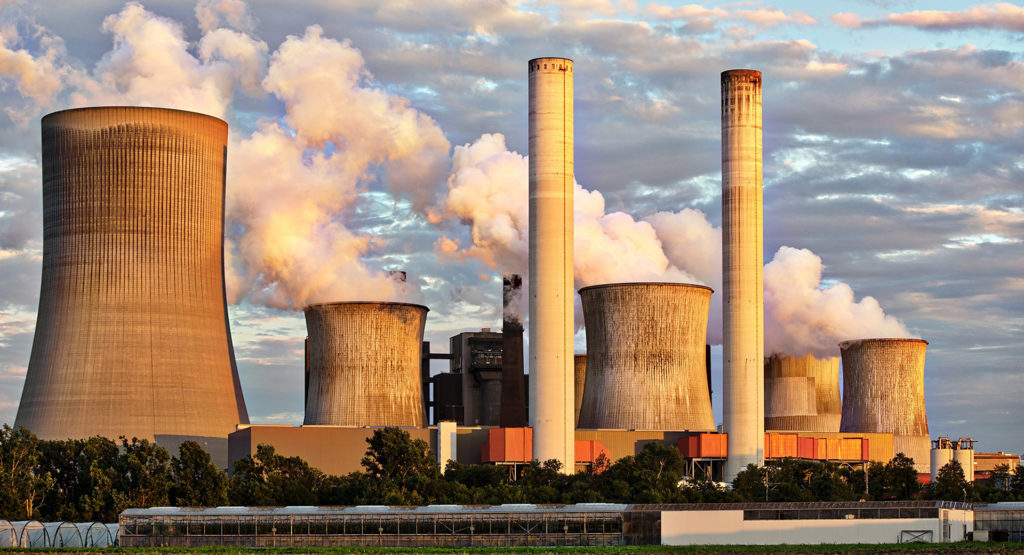 Overcoming carbon lock-in
Changing institutional culture isn't easy, but lessons from across the globe show that it can be done.
By developing practical projects at a local scale, where there is flexibility to experiment and innovate, we can begin to normalise new relationships with transport, food or energy. And once we shine light on them, institutional biases do actually change, often within a generation.
The co-benefits of such a shift offer one of the most exciting opportunities in human history.
Here we explore some pioneering good ideas from CAT's Zero Carbon Britain: Making it Happen report that could help society move past carbon lock-in.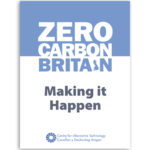 91) People take the lead
Ashton Hayes in Cheshire aims to become England's first carbon neutral community. Since 2006 they have cut their carbon dioxide emissions by 40% by working together, sharing ideas and behaviour change, and now have a community-owned renewable energy company.
For more information see Zero Carbon Britain: Making it Happen page 183
92) Plan for ambition
All but four of Denmark's 98 municipalities have a Climate Action Plan and 79% of these have community carbon targets, nearly half of which are above the national target. The rural municipality of Ringkoebing Skjern in West Jutland has a target of 100% self-sufficiency in renewable energy by 2020, largely based on local businesses. Fifteen municipalities have a target of becoming carbon neutral and five municipalities aim to be free of fossil fuels entirely, the earliest by 2025.
For more information see Zero Carbon Britain: Making it Happen page 198
93) Just slow down
Most Northern European countries have default speed limits of just 30km/h (19mph) in residential and urban areas. There is convincing evidence that 20mph speed limits are effective in reducing accidents and injuries, traffic speed and volume, as well as improving perceptions of safety. Sherwood in Nottingham reported a 17.5% increase in walking and cycling as a result of a 20mph pilot.
For more information see Zero Carbon Britain: Making it Happen page 190
94) Make it for everyone
By building a community of committed people, local projects help build wider connections with reducing carbon emissions across society, whilst also making it difficult for decision-makers to say that something can't be done.
Flower Pod (link to http://flowerpod.org/) offers consumers the opportunity to buy locally produced flowers with a low carbon footprint whilst supporting some of the most vulnerable people in society. Flower Pod is a horticultural-based service for adults with learning disabilities offering learning and recreational activities, focused on growing beautiful flowers that are sold to local domestic and businesses markets to generate an income.
For more information see Zero Carbon Britain: Making it Happen 184
95) Cities are where the future happens first
Adelaide in Australia aims to be the first carbon neutral city in the world, with a plan to achieve it in less than five years. Copenhagen is close behind with plans to be carbon neutral by 2025.
Munich has a target to supply the entire municipality of one million people with renewable electricity by 2025. They have already invested €900 million in renewable energy projects and plan to invest €9 billion to deliver its 2025 target.
For more information see Zero Carbon Britain: Making it Happen page 201
96) Enterprise
A devolution deal for Cornwall proposed a low carbon enterprise zone with support for geothermal energy, smart grid solutions, energy efficiency and roll out of community energy schemes.
For more information see Zero Carbon Britain: Making it Happen page 202
97) The power of doing stuff
A large number of carbon reducing community projects have resulted from Transition Town initiatives, a community-led process to help neighbourhoods, villages, towns and cities develop practical, positive solutions.
Examples include:
Food: The Transition Community Café in Fishguard (Bro Gwaun) in Wales uses perfectly good food that would otherwise have gone to landfill and turns it into affordable healthy meals.
Transport: The Million Miles project across the Black Isle in Scotland cut car travel by over a million miles in three years by promoting public transport, active travel and car sharing.
Energy: Brixton Energy, which grew out of Transition Town Brixton, has installed 134.24kW of solar energy across three schemes. 
Described as 'a social experiment on a massive scale' the 'Transition Model' envisages groups scaling up activities all the way to national level. Started only a decade ago, by mid 2016 there were over 1,200 Transition groups i n 45 countries.*
For more information see Zero Carbon Britain: Making it Happen page 186
98) Incredible growth
The Incredible Edible land-based project started in the small town of Todmorden has helped build resilience by growing food on public land. This has quickly grown to 100 groups across the UK, including Edible Mach Maethlon in CAT's home town of Machynlleth.
For more information see Zero Carbon Britain: Making it Happen page 186
99) Scale it up
Inspired by the Arizona-based Canelo straw bale housing project, social enterprise Amazon Nails was formed to mainstream straw bale housing in the UK.
The UK's first straw bale house was built in 1994, by 2001 there were 70, and in 2015 it was estimated there were around a thousand across the UK and a hundred or so in Ireland. In 2015, the first straw bale homes on the open market went up for sale in Bristol, as it moves it from a niche technique to a mainstream system.
For more information see Zero Carbon Britain: Making it Happen page 187
100) The power of co-benefits
Demonstrating the positive co-benefits across different sectors of zero carbon solutions can encourage us to break through the lock-in to high carbon systems. Our local authorities are ideally placed to help scale things up – linking top-down policies to bottom-up innovation delivering local co-benefits.
For example, there are good opportunities for councils to make significant financial savings from energy efficiency and increase revenue from renewable energy schemes. It is estimated that solar and medium-scale wind schemes could generate income of up to £790,000 a year for a county council that owned and operated them. While a package of energy efficiency measures could save between £60,000 and £2.4 million a year depending on council size.
For more information see Zero Carbon Britain: Making it Happen page 200
Making it Happen
Change is happening, we can already see the beginnings of a future where we have unlocked our institutional addiction to fossil fuels. More and more innovative local scale initiatives are pioneering ways to break through our carbon lock-in. For example, the Community Energy Coalition have estimated over 5,000 community groups have undertaken energy initiatives in the last five years. However, such zero carbon innovators need clear backing from policy and planning processes to allow them to both cross-fertilise and scale up.
We hope you have found this 100 good ideas series uplifting and inspiring. Please keep your eyes peeled and get involved with projects in your local area – or better still, pull together a team and still kick-start something new!
—-
* Transition Towns co-founder Naresh Giangrande, from an email to CAT researcher Lisa Hopkinson, 12/07/16.