Living-Wales
Living-Wales
Come and be part of something important!
Using a combination of cutting edge satellite observation, computer analysis and input from the public on the ground, Living Wales captures incredible details and information from the Welsh Landscape and represents it though fascinating interactive displays.
Acting as the public facing showcase for this joint project with Aberystwyth University, the exhibition visually reveals the scale of climate change over the last thirty years by earth observation technology and to explore how we can use this to manage solutions in the future.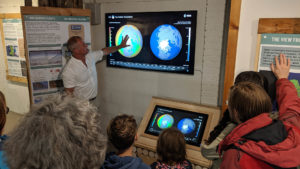 Discover the relationship between technology and the natural world and can get up close and personal helping to monitor wildlife right here at CAT.
You can fire TrackerPack backpacks from the Living Wales centre which will help the littlen's get off out around CAT looking for birds, insects, tree species and more.
Come to CAT and get involved!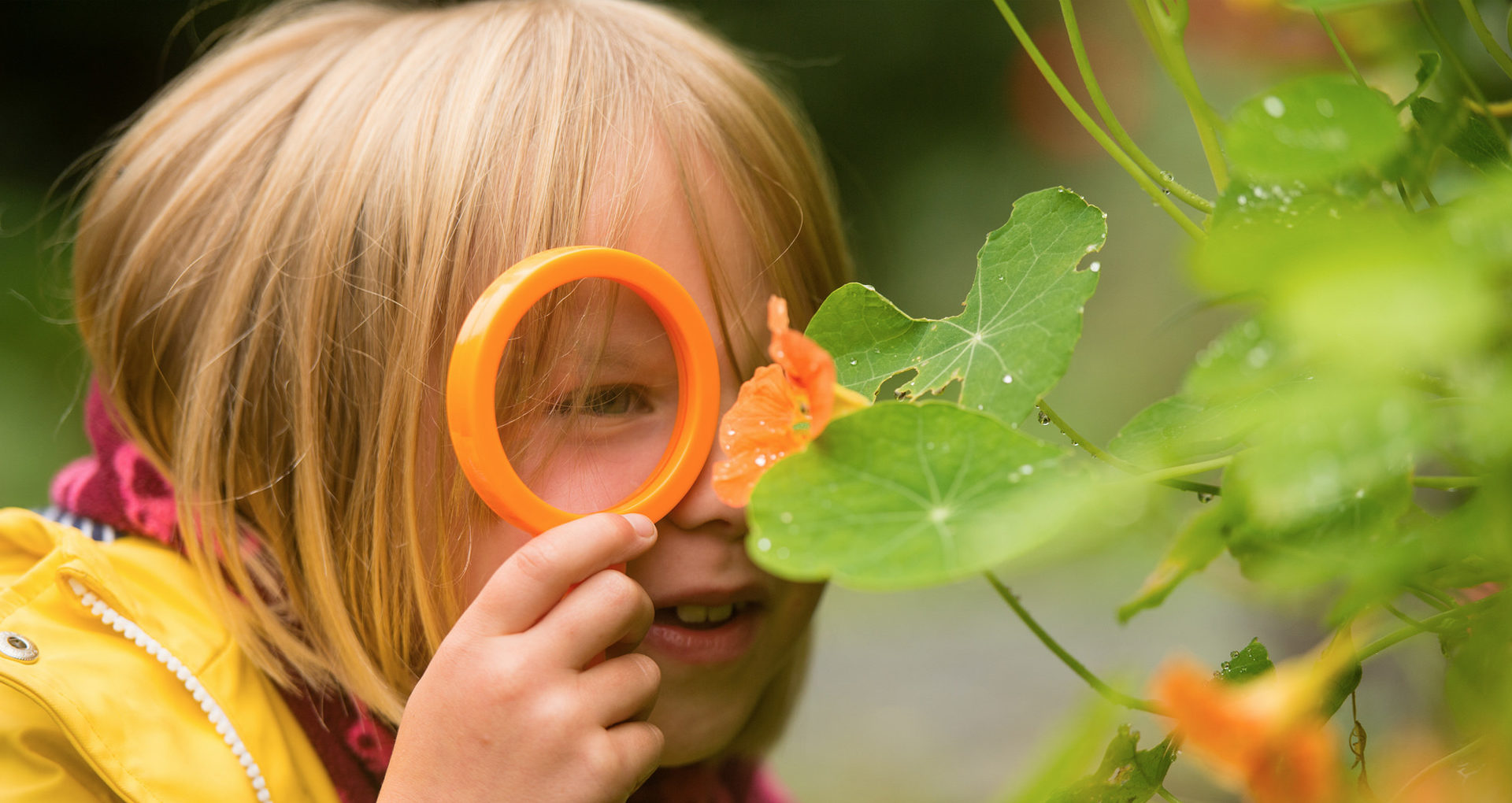 FREE OPEN SESSION - coming soon
As this is a brand new adventure for CAT, we are offering your first session FREE. Come and try it out for yourself and let us know how you get on. Date to be announced soon!
What will you get up to?
Each week we meet in CATkins Corner, a dedicated area of CAT's visitor centre for children to explore, play, make and create. Supporting early years' continuous provision, there are a range of different activities for children to choose from that are both self-directed and adult led. The main focus of the activities is nature, wildlife, outdoor exploration and environmental change, encouraging children to take notice of the changing seasons and the world around them.
CATkins celebrates the great outdoors, whatever the weather, so appropriate clothing is essential. Messy / mud play is encouraged so wear something you don't mind getting mucky.
The sessions are split into two parts with a snack break in the middle. Teas, coffees and juice will be provided. Please bring your own snacks or purchase something from CAT's fully vegetarian restaurant.
Who is the club for?
CATkins is for pre-school children (aged 18 months to five years) and the adult of their choice (parent, grandparent, caregiver, uncle, aunt…).  You will be part of a group of up to 12 children; each child should be accompanied by their own adult.
We want CATkins to suit you and your family and would love to hear your thoughts so we can tailor the group to what you want.
When does it happen?
CATkins takes place on Tuesday mornings (10am- 11.30am). Bookings are currently open for the 6 week block from Tuesday 2nd July 2019. At the start of each 6 weeks you can book your child onto all 6 sessions at a discounted price. Drop in is possible at a slightly higher price and subject to availability.
Where does it take place?
The sessions will mostly take place in CATkins Corner, a dedicated space on the main visitor circuit. With pixie paths to explore, a tiny pond to dip in and wild hedgerows and trees to discover CATkins Corner is perfectly located for outdoor play. We plan to be outside in all weathers (unless it is dangerously bad) but there is a covered area so a bit of rain is no problem. The area is very well located for access to toilets and the CAT restaurant.
How to book
CATkins is £30 for 6 weeks or £6 per session (subject to availability). Adults accompany little ones for free and babies in arms can come for free too.
Entry to CAT is free with your membership.
To book please contact Holly Owen
Email: holly.owen@cat.org.uk
Telephone (mornings): 01654 705977