Distance Learning
Every student at CAT has access to distance learning.
You will choose whether to study your upcoming modules entirely by distance or by attending the residential study weeks – or you can choose a mixture of the two.
How does distance learning work?
Distance learning offers you the flexibility to maintain some of your existing work, life or family commitments whilst studying. You will learn alongside a mix of UK and international students, studying with the same lecturers and tutors who teach on the residential study weeks, including CAT's in-house teaching staff and a range of expert visiting and guest lecturers.
Entire modules studied at a distance are typically arranged as a sequence of teaching activities over an eight-week period. Students are able to set their own schedule around seminars and group work.
Students use our awarding bodies' online learning environment platforms (Moodle or Canvas), discussion apps, email and telephone to access a range of learning resources, including:
Lecture recordings, slides and lecture notes to stream or download, recorded from the on-site study week;
Online seminars;
Formative practical exercises;
Group tutorials;
Individual contact with your tutor;
Individual contact with a student support officer;
Online electronic journal databases facilitated through Open Access/Athens;
Access to other university libraries (through SCONUL).
The online platforms help create a sense of community and allow regular interaction between CAT students, academic tutors and support staff.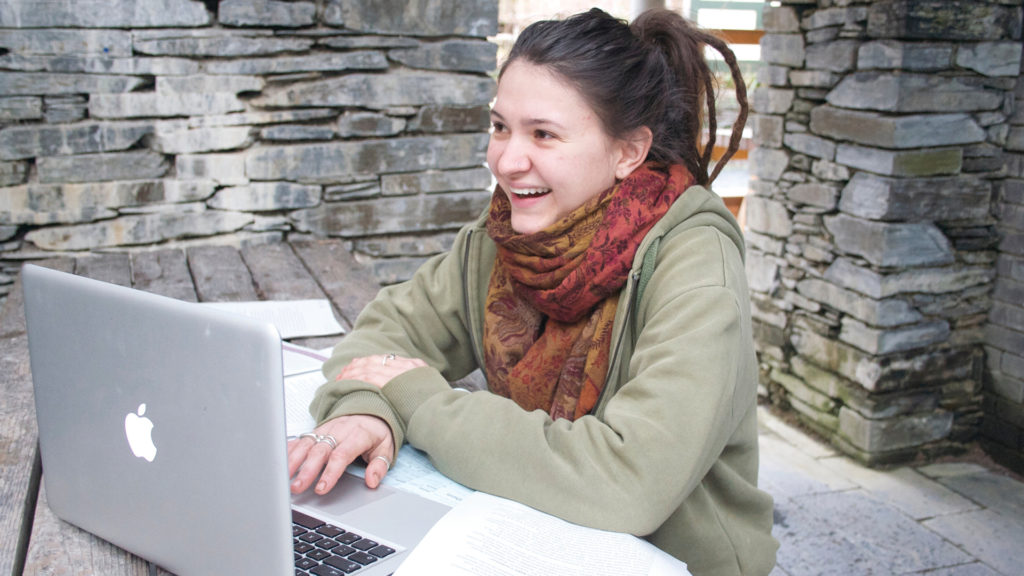 What our students say
Studying at CAT from thousands of miles away, in Muscat, was never a tough one. Distance study allowed me to continue working and studying at the same time. I would strongly recommend studying via distance learning at CAT
Sarath, Muskat
During the on-line group tutorials, the tutors tested and broadened our understanding whilst encouraging us all to discuss and debate the issues, ask questions, voice our opinions and made sure the 'quiet ones' were involved as well. My pastoral tutors, thesis supervisor and the support staff were excellent and supported me throughout.
A.H., MSc Sustainability and Adaptation
Contact us
Get in touch with the Graduate School or sign up for our e-news