Embracing digital: 'reaching zero'
Embracing digital: 'reaching zero'
April 6, 2020
Home »

Embracing digital: 'reaching zero'
Being at home provides an opportunity to skill up for the climate challenge. Paul Allen invites you to join our first ever online Zero Carbon Britain course to learn how we can transform our communities and rise to the climate emergency.
With repeated disruptions to societies comes the opportunity for learning, growth and radical change. As 2020 unfolds, humanity is facing a series of devastating emergencies. As our communities respond with courage and compassion, we can also begin to gather the skills we need to help rebuild in a way that is resilient and fair, and which helps us on the path to zero carbon.
Following the unprecedented firestorms in Australia, the UK's wettest year on record, resulting in widespread flooding, and the current locust crisis across Africa, climate-related humanitarian emergencies are becoming more and more common, with increasing numbers of people vulnerable to their devastating impacts.
At the same time, we are seeing public health emergencies, such as the estimated annual toll of 4.2 million premature deaths globally linked to air pollution. Air quality is still not getting the political action it deserves.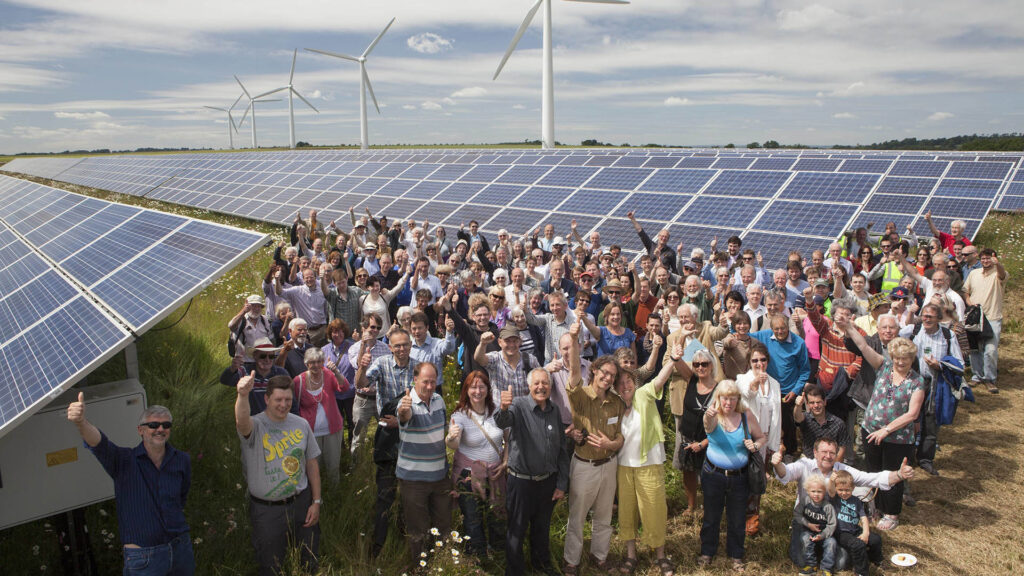 Building resilience
Right now we have the COVID-19 pandemic, which starkly demonstrates the interconnectedness of our vulnerability in global emergencies, as well as the international cooperation required to tackle them. Potentially the biggest global crisis since the Second World War, this devastating virus shows us how fragile our countries and global systems are to major shocks. Climate change is another very foreseeable risk that will unfold over decades to come, and we must make sure we are prepared and take bold action to build our resilience.
To do this, we need action at all levels, from world leaders and national governments to local authorities and community organisers. In the past 18 months we've seen a surge in action at a local level, and CAT has been receiving an increasing number of requests for information and training from institutions, businesses, towns, cities and regions working to develop climate emergency action plans.
CAT's new Zero Carbon Britain Hub and Innovation Lab aims to support this rapidly growing movement. We cannot delay. We must roll out the online tools, resources and training we always planned for, but more rapidly.
Zero Carbon Britain – online live!
With this in mind, the Zero Carbon Britain course on 28-29 April can now be enjoyed from the comfort of your own sofa, bed or garden chair! Here, you will learn about the very latest developments in science and technology which show that the UK can reduce our emissions to net zero using only proven existing technology.
There will be both plenaries and interactive group work. You can participate in workshop sessions individually or work together in local or sector-specific groups, using your own online systems.
We plan to offer further dates using this format. Do visit our Zero Carbon Britain course page to see upcoming dates and book your place.
Whether you are a citizen, council worker or business leader, our pilot digital Zero Carbon Britain course aims to be a positive use of your time at home, giving you the chance to skill up on the radical, transformative, multi-solving changes needed. Live lectures will cover a range of topics from renewable energy and energy efficiency to diets and land-use, looking at how these can work together to help us build a zero carbon future. Learning about solutions and resilience will keep our spirits up, and interactive sessions will build community and solidarity between us.
We are also planning to run custom online training events for specific regional groups in Shropshire and Dorset – if you would like to arrange such an event for your area please drop a line to amanda.smith@cat.org.uk
Tools for a sustainable future
Virtually everybody now agrees that rapid decarbonisation is the cornerstone of any stable future. Our response to the coronavirus emergency offers us the opportunity to rethink what we mean by returning to normality. Let's be ready with the tools in hand to help create a sustainable future for all humanity as part of a thriving natural world.
About the author
Paul has lived with and worked with renewable energy technologies for over 30 years. His background and training is as an electrical and electronic engineer. Paul joined CAT in 1988, developing a wide range of renewable energy systems including solar powered medical systems for use overseas.
He has led CAT's Zero Carbon Britain research for over 12 years, during which time he has been a member of the Wales Science Advisory Council (2010-14), the Climate Change Commission for Wales (2007-2015) and a board member of the International Forum for Sustainable Energy (2008-2013).
Stay in touch
Keep up to date with all the latest from CAT and the Zero Carbon Britain team by signing up to our emails.