Social Forestry OCN (Only one place left on this date)
Woodlands for wellbeing.
Learn the theory and practice of social forestry, looking at how sustainable woodland management and crafts can help promote human wellbeing. Covering working with groups and individuals as well as the practical aspects of managing different types of woodlands, this course is suitable for anyone with a personal interest in the subject as well as practitioners wishing to run social forestry activities at a professional level.
This Social Forestry OCN Level 3 course was designed by Small Woods and accredited by the Open College Network (OCN). Small Woods has over 20 years experience delivering woodland training with a reputation for high quality teaching and professionalism. Courses include woodland management, social forestry and green wood crafts. In Wales, Actif Woods Wales is the thriving social forestry programme of Coed Lleol (Small Woods Wales).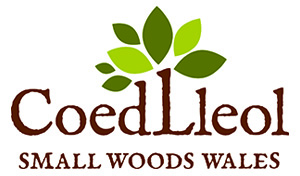 Key information
Duration: four days
Tues 8th – Fri 11th October 2019
Start and finish times: starts at 9.30am and ends at 5pm on the last day
Course Fee: £650
Includes: tuition, OCN Level 3 course fee, all materials, full board shared accommodation. Single accommodation is available for an additional fee of £60
What to bring: as this is a highly practical course, safety boots are required and waterproof clothing is recommended
What you will learn
This course explores the use of woodlands to promote social and human wellbeing, and offers you the tools to start applying social forestry ideas in practice.
The course will give you an understanding of the theories and evidence underlying social forestry whilst gaining practical hands-on experience suitable for use with different client groups.
It will be delivered within a woodland setting, using a range of learning methods, to build on your existing skills and develop new ones.
The course will include:
How woodlands promote human wellbeing
Managing group activities and individual needs
Methods for observing changes in human wellbeing
Mindfulness in a woodland setting
Identifying and working in different woodland types
Practical woodland management
Setting up a woodland camp
Woodland crafts and activities
You'll also have the option to accredit your learning to Level 3 with the Open College Network if you complete the additional coursework. The Level 3 OCN fee is included in the course.
The course will equip participants to run social forestry activities at a professional level.
The course outline is as follows:
Day 1: General introductory day
Introduction to social forestry.
Looking at different woodland management systems.
Day 2: Human and woodland health and wellbeing
Understanding the principles of human health and social wellbeing.
Observing and assessing woodland wellbeing and undertaking woodland management activity.
Day 3: Social forestry in practice
Learning about the practicalities of managing social forestry activities.
Putting social forestry activities into practice.
Day 4: Legal obligations for social forestry and preparation for the written OCN portfolio
Meet your tutors
Your tutors for this course are Rob Goodsell and Julia Walling.
Rob has been working for CAT for eleven years. He is currently involved in managing four woodlands of differing natures using sustainable management principles, focusing on the relationship between conservation, resilience, human interaction and economic realities.
Julia is the creator of Woods for Wellbeing, a social enterprise that connects people with woods.
She designs and runs a wide variety of social forestry projects for partners such as Areas of Outstanding Natural Beauty, Butterfly Conservation and the Forestry Commission.
Searching Availability...
Searching Availability...