Government Cabinet Secretary welcomed to CAT
On Thursday 3rd May, we were delighted to welcome Welsh Government Cabinet Secretary for Energy, Planning and Rural Affairs Lesley Griffiths to CAT.
Meeting with CAT Chair of Trustees Mick Taylor, Chief Executive Adrian Ramsay and Head of Eco-Centre John Challen, the Cabinet Secretary heard about recent growth in several areas, including the number of students joining our short courses and postgraduate degrees, and we outlined plans to build on these successes over the next few years.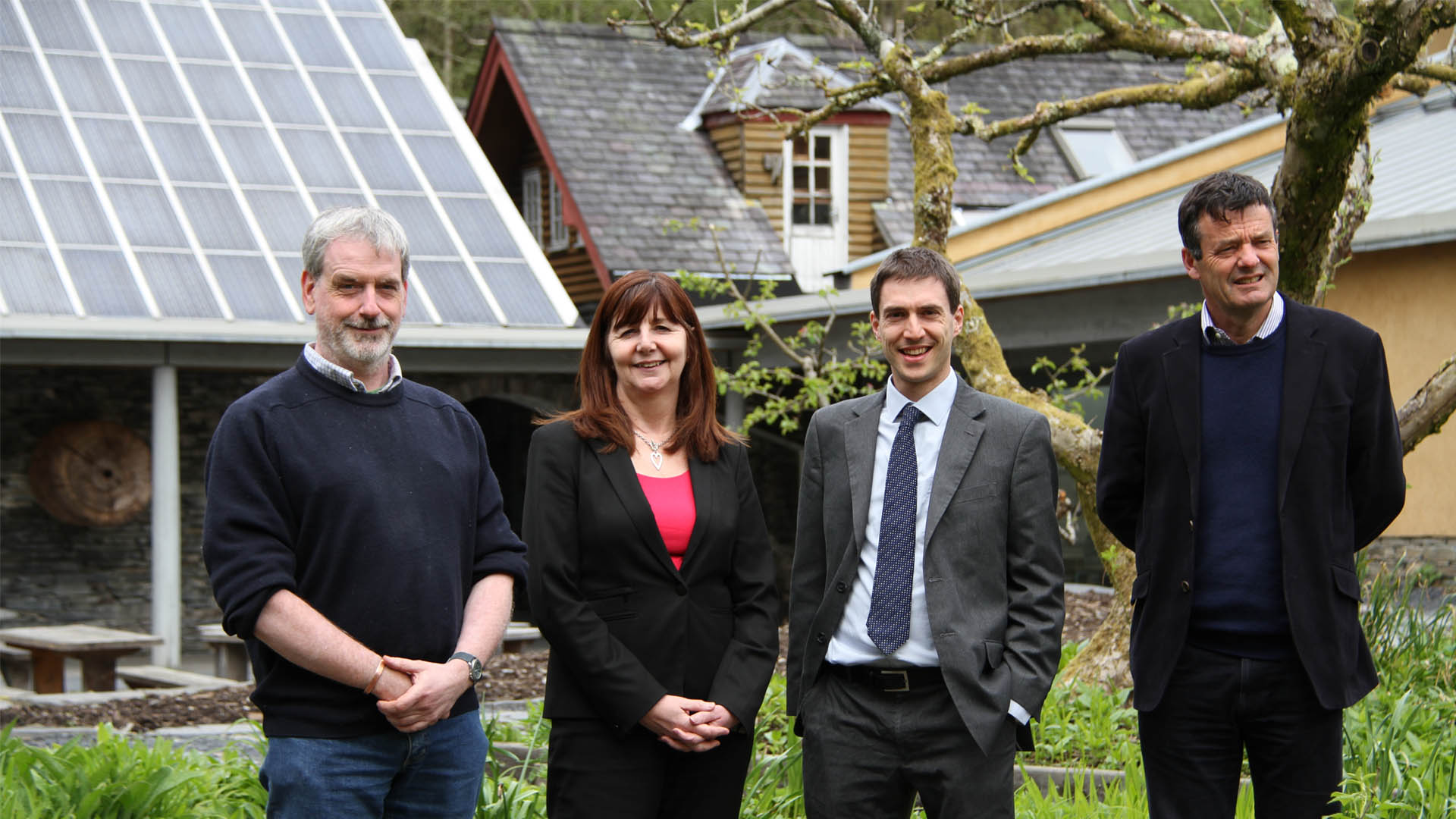 Plans include a major redevelopment of the visitor centre, further expansion of the Graduate School with new courses planned, and an increase in the amount of outreach to engage more people with CAT's work.
Cabinet Secretary Lesley Griffiths said: "I would like to thank CAT for inviting me back to the centre. I was very impressed with the facility and the changes which have happened since my previous visit. The organisation is extremely important to the region, both as an employer and as a destination for tourists and skill-seekers, and their educational work promoting practical solutions to environmental challenges is perhaps more important now than ever before."
CAT Chair of Trustees Mick Taylor said: "We welcomed the opportunity to meet with the Cabinet Secretary and outline CAT's five-year plans. We're looking forward to working with a wide range of stakeholders on developing the Centre over the next few years. With issues like climate change, habitat loss and pollution reaching a crisis point, it's a vital time for increased education and outreach on sustainable solutions – a vital time for ambitious action from organisations like CAT."
CAT Chief Executive Adrian Ramsay added: "CAT's Zero Carbon Britain research has shown that as a society we have the technology available to us to address the major challenge of climate change. CAT's mission today is therefore focused on the crucial work of providing the education needed to deliver a green future. At our site we demonstrate different types of renewable technologies and sustainable living and work with visiting school groups, families and students to look at the ideas and skills they can learn to make a positive difference for the environment."