Would you like to live or work in a warm, draft free, healthy space that is easy and cost effective to heat?
Transforming our leaky buildings to make them clean, green, healthy and affordable to heat is a big project, but we have all the knowledge and tools we need to do it – and it offers us many additional benefits. Here is a selection of good ideas on how we can transform our existing buildings and build new ones in much more energy efficient ways, so we have better places to live and work, and support the shift to a zero carbon future.
Over the next couple of months, we'll be sharing 100 good ideas drawn from the Centre for Alternative Technology's new report, Zero Carbon Britain: Making it Happen. They explore a range of different sectors and different disciplines, including how we see the world, how we get our energy, how we behave, the economics of change and the politics of making it happen. This is the third in the series, focusing on buildings, the first in the series looked at the food system, the second explored transport.
The state of the system: where we are now
Improving our buildings will play a big role in getting the UK to zero carbon. Almost half of the energy we currently consume is used in buildings of one kind or another. This includes heating homes, workplaces, shops and public buildings; providing hot water; and powering all the appliances we use [source 1].
Unfortunately, we have not been paying enough attention to our buildings – the UK has an ageing and poorly insulated stock of buildings. Our housing ranks very poorly against other European countries in terms of energy efficiency. It comes last or near bottom for thermal performance of windows (11th of 11), floors (10th), roofs (8th) and walls (7th), and 12th out of 16 for homes in poor state of repair [2]. Having lots of leaky buildings makes life hard for the less well off, as they cost more to heat.
There is no good reason why we cannot do much better. The methods and technologies needed to retrofit existing buildings and to build super-efficient new buildings are long established and there are plenty of good examples. The opportunity of investing in making existing and new buildings energy efficient is very large, and could create a great deal of new jobs.
10 good ideas to make change happen
Over the past 10 years, CAT's Zero Carbon Britain research has clearly demonstrated that we already have the tools and technologies needed to reach net-zero greenhouse gas emissions. Low carbon, energy efficient buildings are a vital part of the mix, but how do we transform our current leaky buildings into ones that are fit for the future? In Making it Happen, the Zero Carbon Britain team explores the barriers to change, and assembles a tool-box of cutting edge information on the many ways we can overcome them. Here are some of the good ideas they uncovered.
See 'A food system fit for a zero carbon future' for ideas 1-10 and 'Creating a zero carbon transport system' for 11-20.
21) Reinstate the National Zero Carbon Homes standard
The UK had a Zero Carbon Homes policy, but it was scrapped in 2015 over concerns around the extra investment needed. However, the UK Green Building Council confirmed it would be entirely possible to deliver the Zero Carbon Homes policy at scale and at reasonable cost and would have driven a much-needed improvement in the energy use of new UK homes and deliver a step-change in construction industry skills.
>> To find out more visit Making it Happen page 250
22) Give power back to local authorities to set ambitious building standards
Until 2014 local authorities in the UK were able to specify higher energy efficiency standards for new buildings through planning permission. This power was removed in 2014 despite the fact it helped drive forward energy performance. This power still exists in Ireland, where some local authorities, such as Dun Laoghaire-Rathdown County Council and Dublin City Council, have adopted a requirement that all new buildings must meet "Passive House standard or equivalent" [3]
>> To find out more visit Making it Happen page 203
23) Provide green mortgages
Organisations including the Ecology Building Society are providing green mortgages to cover the additional build-cost of energy-efficient homes. The repayment of this investment can then be spread over time as the occupants benefit from very low energy bills.
>> To find out more visit Making it Happen page 214
24) Let people see the benefits for themselves
Green Open Homes is a national network which aims to support low-carbon 'open home' events across the country through free resources and advice. Facilitating over 10,000 visitors to over 600 green homes can help overcome knowledge or perception barriers as well as change visitors' social norms and expectations.
Super Homes Network a rapidly expanding network of 200 energy aware households. These pioneering homeowners have retrofitted their old homes to the highest standards of energy efficiency, and are at least 60% less reliant on fossil fuels. The network's website provides a wealth of information about retrofit and the homes can be visited on open days.
> To find out more visit Making it Happen pages 177 and 193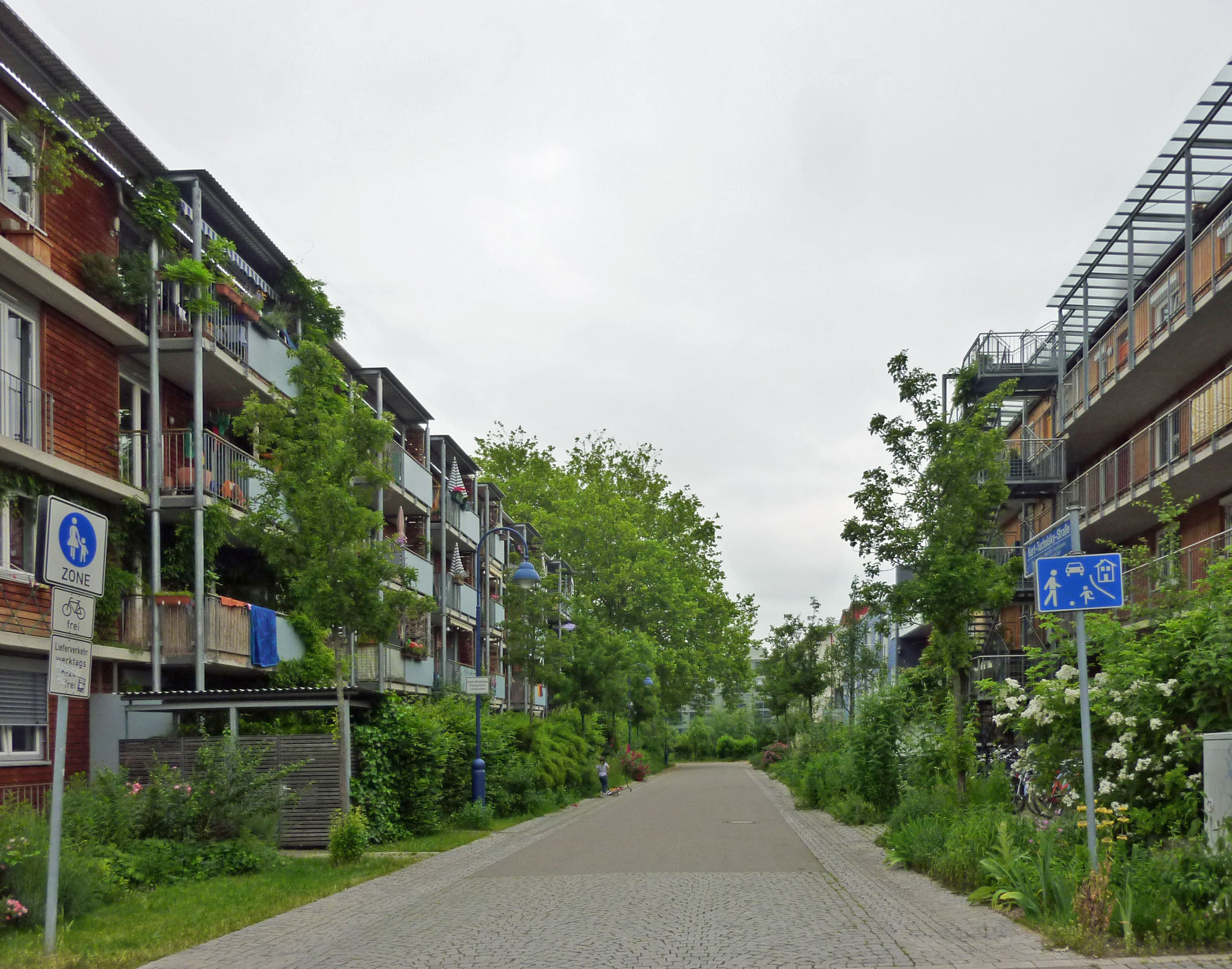 25) Plan for zero
The neighbourhood of Vauban in Freiburg, Germany with a population of around 5,000, was planned as Europe's largest car-free development. An extensive network of cycle routes and a public transport system of light rail and bus means there is little need to own a car.
>> To find out more visit Making it Happen page 194
26) Incentivise action through tax rebates
Local authorities should have powers to grant Council Tax rebates for properties that have been made energy efficient.
>> To find out more visit Making it Happen page 197
27) MOTs for buildings
Existing buildings would be required to have an 'Energy MOT' when a building is rented, bought, sold, significantly renovated or after a certain amount of time has elapsed. This would normalise the concept that buildings, like vehicles, must meet certain standards.
>> To find out more visit Making it Happen page 251
28) Help your neighbour
Local residents in Wilmslow became 'fed up' with being targeted by commercial energy marketing. They trained themselves up and developed a "friendly, neighbourly approach" to provide advice to the local community. This has helped 73 out of 100 householders pledge to take action to reduce their energy use. [5]
>> To find out more visit Making it Happen page 177
29) Combine retrofits with repairs, maintenance and improvements
The market for refurbishment and renovation of existing homes is estimated at £11 billion annually – and each of these projects is an opportunity for energy retrofitting. Doing both jobs at the same time can reduce the costs and disruption. Local building tradespeople could then become the frontline for promoting energy efficiency improvements [6].
>> To find out more visit Making it Happen page 190
30) Energiesprong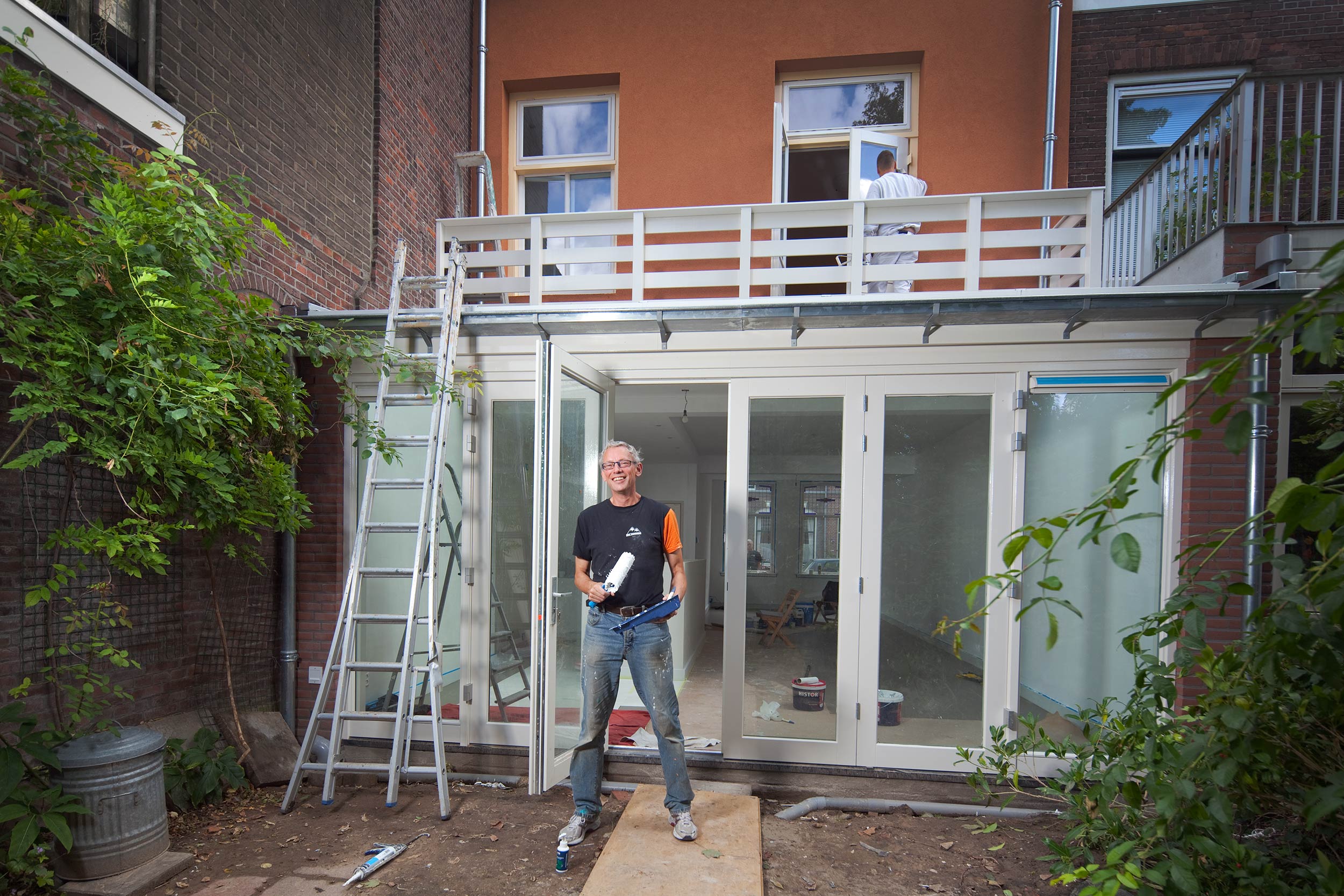 Energiesprong is a Dutch Government-supported approach to delivering 'whole house' refurbishments, which has delivered over 800 pilot scale refurbishments and plans to refurbish 111,000 homes to net zero energy levels.
It uses customised, off-site prefabricated walls and roofs, which are pre-fitted with windows and doors. This not only insulates the building but gives it a modern, updated look. Each refurbishment is completed within a week with no need for the occupants to move out. The cost is covered in the long term by the guaranteed energy savings. Tenants pay the social housing corporations the same amount they would have paid on their old energy bill. The difference between this and the actual energy cost post-refurb completely funds the construction process.
In the UK social housing providers, construction companies, and trade bodies have been inspired to form Energiesprong UK to create a 'game-changer' for the retrofit sector.
>> To find out more visit Making it Happen page 192
Making it happen
Making homes highly energy efficient is one of the best ways to end fuel poverty, it can also improve health and so reduce costs for the NHS. A mass programme would create many thousands of good jobs and would bring great economic opportunities for UK.
To transform our buildings, as well as our food, transport and energy systems — we all need to act together to scale up these, and many more good ideas.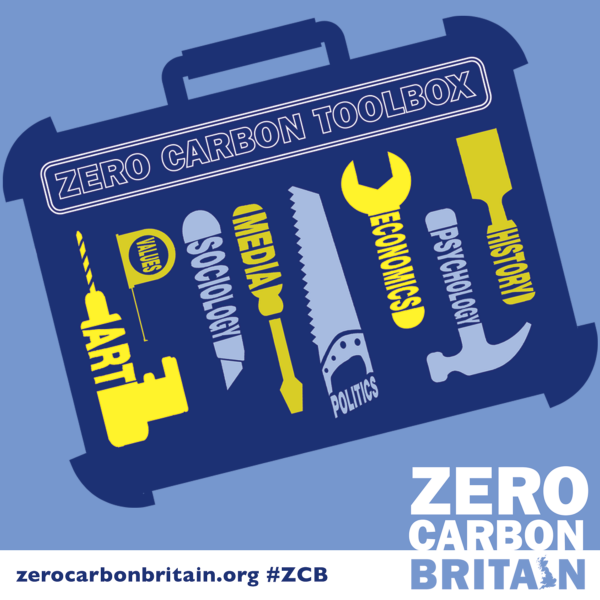 The new Zero Carbon Britain: Making it Happen report explores how we can overcome the social and political barriers preventing society reaching zero carbon. Such a shift is actually one of the most exciting opportunities in human history. It offers many benefits as well as better housing – it offers affordable, accessible transport, reduced obesity, improved health, cleaner air and many more jobs.
You can download the full Making it Happen report here. To find out more practical solutions from Zero Carbon Britain's work around zero carbon buildings, take a look at our 2013 report, Rethinking the Future.
The Centre for Alternative Technology hopes that this new Making it Happen report will help catalyse valuable new conversations and stimulate further research around how individuals and organisations can work together to help make a zero carbon future a reality.
Sources