IndiNature
An award-winning company set up by CAT graduates is creating sustainable building materials from by-products of UK-grown crops. Technical director Euan Lochhead tells us more.
IndiNature is an Edinburgh-based sustainable construction materials manufacturer, founded by a team including two alumni of CAT's Graduate School of the Environment – Scott Simpson and Euan Lochhead – plus two business friends Sam Baumber and Ewan Mealyou.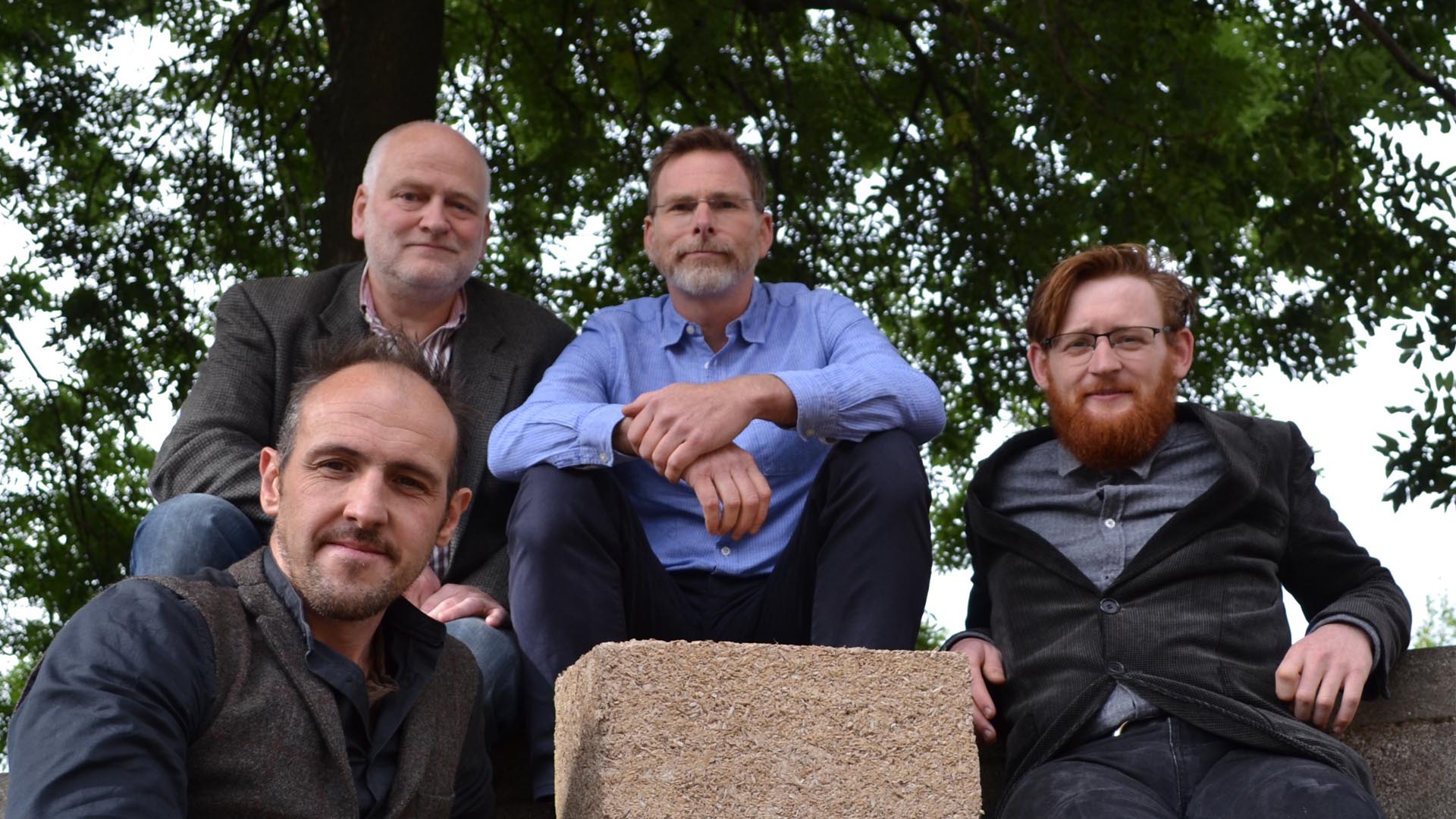 The company is currently developing certified insulation products using UK-based crops and cutting edge technology.  In their first year of operation they have gained recognition as leaders in Scottish sustainable construction, recently winning 'Best Circular Economy Initiative' at the 2017 Scottish Resource Awards and first place in the Scottish Climate KIC Launchpad for low carbon entrepreneurs, which led to taking part in the European finals.
While working in community development, Managing Director Scott Simpson came across people living in Dickensian housing conditions. Many homes he visited would be damp, cold and mouldy, with occupants often at risk of fuel poverty. This experience moved Scott to enrol on an MSc course at CAT, where he was introduced to low impact building methods that could alleviate the problems faced by neighbourhoods with poor housing.
Learning about hemp-lime composites (or 'hempcrete'), Scott found that this material in particular solved all of these health and environmental problems better than most, leading him to focus his thesis on hempcrete blocks. This involved working in a lab exploring hygrothermal (heat and moisture transfer) properties of lime-based and unfired clay-based blocks.
After graduating in 2014, Scott teamed up with Technical Director Euan Lochhead to put the theory into practice by embarking on a deep-green retrofit and loft conversion of his 1930s cavity wall constructed flat with natural materials. The flat was completely gutted and rebuilt, including the addition of a solar thermal hot water system.
Data-logging and monitoring of the flat after the retrofit has proven that the natural materials are passively maintaining comfortable internal temperatures and humidity (almost perfectly, day and night, all year round) in addition to slashing the heating bills to a quarter of the cost of an equivalent three bedroom home.
However, Scott and Euan found that most of the natural materials they used had to be imported because there was a lack of comparable products made in the UK, so they decided to found Industrial Nature to provide a local alternative.
Furthering the results of Scott's MSc thesis, the company has been developing its first product, IndiBloc. With this versatile product Industrial Nature hopes to bring hempcrete into the mainstream of the UK construction industry by overcoming the long curing times and labour intensive installation procedures associated with wet cast hempcrete. In new build applications, the large, lightweight blocks are constructed in a continuous external leaf abutting a timber frame, replacing both structure and insulation found in typical timber cavity wall construction.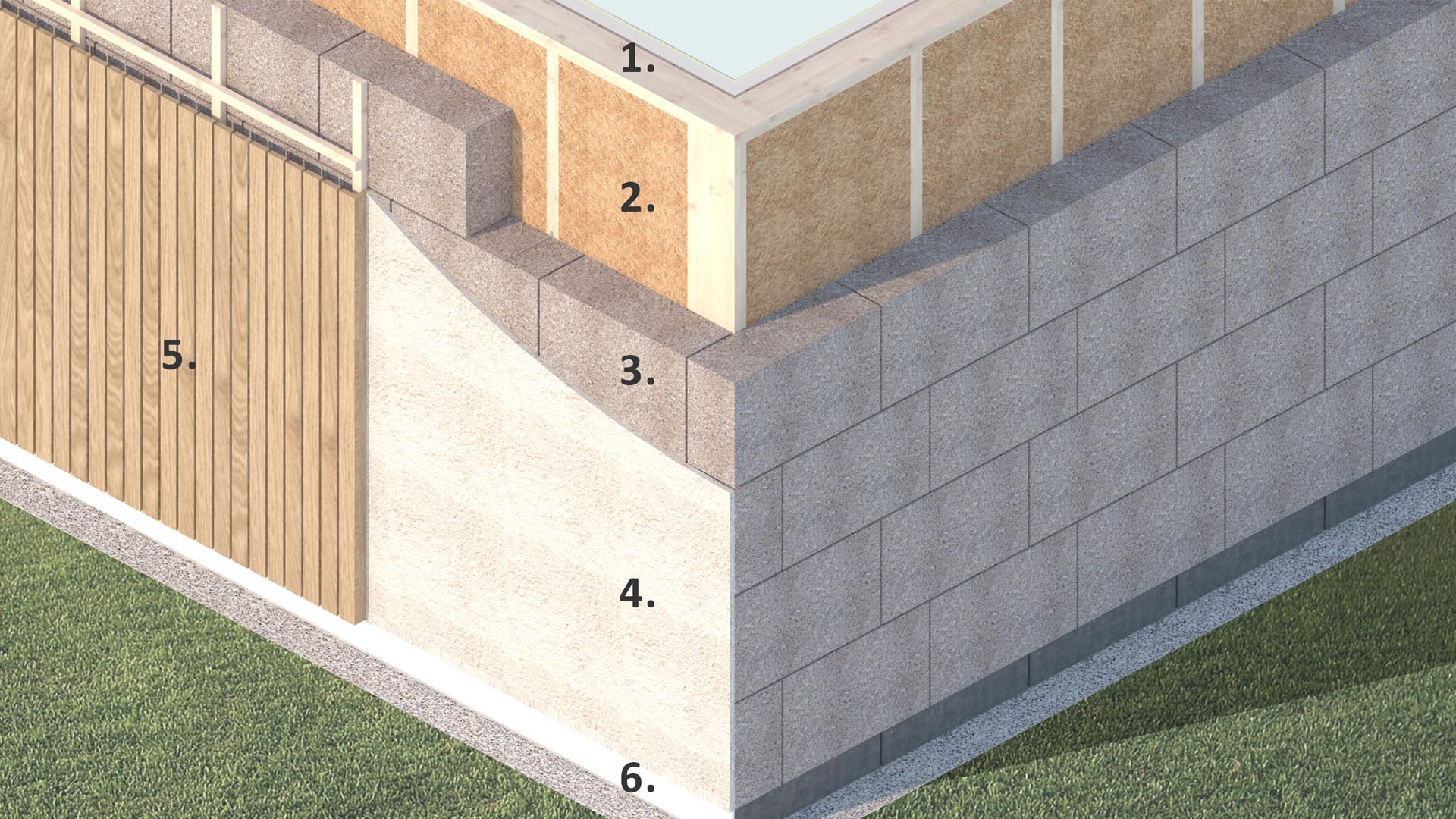 In addition to quick, thermal-bridge-free installation, this breathable wall passively regulates internal humidity, improving air quality and reducing demand on mechanical heating and humidity control systems. Furthermore, the vapour permeability of the blocks allows water vapour within the wall to diffuse to the external environment, protecting the long term integrity of the timber structure by safely controlling moisture content in the wall.
Amazingly the benefits of IndiBloc are achieved utilising a low value, left-over crop material: the woody core of UK sourced hemp plants, a by-product from the textile industry. This results in a better than zero carbon product that uses no petrochemicals, produces no toxins and is manufactured close to its market.
The company has partnered with the Construction Scotland Innovation Centre, and Scott is resident at the Edinburgh Centre for Carbon Innovation. After securing a range of funding, including the Scottish Edge Awards and Climate KIC, Industrial Nature are now developing two further products: natural fibre 'batt' insulation using innovative binders, and an insulating material using advanced biotechnology. Combined, all these products will form a fully certified UK manufactured construction system. Funded by the Biotechnology and Biological Sciences Research Council, the biotech research is being carried out in partnership with the University of Edinburgh.
IndiNature is developing and manufacturing locally made products which are healthy for the planet and for people.
In 2018 IndiNature is looking to increase funding and to add sales to the pipeline as they move closer to bringing the products to market later this year – please get in touch with Scott or Euan if you have a building project in mind!