Zero Carbon Britain
CAT's Zero Carbon Britain research project shows that a modern, zero-emissions society is possible using technology available today.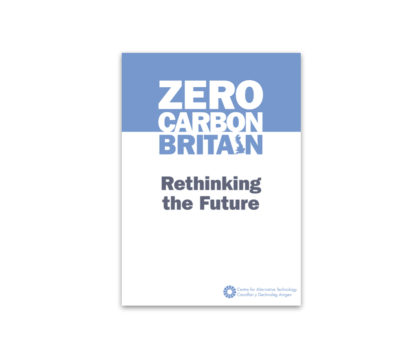 Zero Carbon Britain: Rethinking the Future
How can we reach net zero greenhouse gas emissions using technology available today? This technically robust scenario integrates new research in two key areas – 'keeping the lights on' with a variable renewable energy supply, and 'feeding ourselves properly' on a low-carbon diet. In this report we show that it is possible for the UK to meet the challenge of climate change.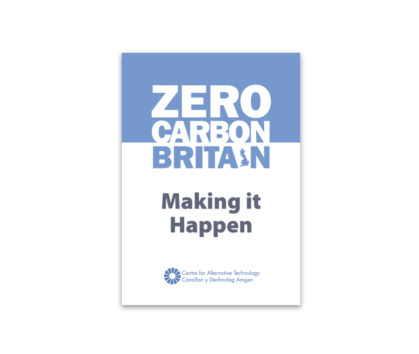 Zero Carbon Britain: Making it Happen
Rather than an unresolved technical challenge, it is increasingly accepted that we must overcome a mix of political, cultural and psychological barriers. This report investigates how we can overcome them, linking up insights from research with examples and stories from individuals and organisations that are living the changes we need to see.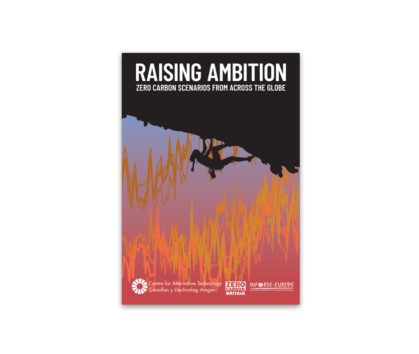 Raising Ambition: Zero Carbon Scenarios from Across the Globe
Our latest report brings together an international range of scenarios exploring climate-stable futures at global, regional, national and sub-national scales. It offers an in-depth look at 18 case studies, drawn from 130 scenarios modelling net zero, deep decarbonisation, and up to 100% renewable energy.
All Reports
Our Zero Carbon Britain reports are all solution focused and explore the potential barriers to achieving a zero carbon Britain and how these can be overcome.
Demand a Climate Emergency Action Plan
Radical action is needed now if we are to avoid dangerous climate breakdown.
Please sign CAT's petition calling on the UK and devolved governments to produce an urgent climate emergency action plan.
Get Involved
CAT's mission is to inspire changemakers to take action for a sustainable future. Find out how you can get involved and become part of the change.