Meet the Modeller – Interview 1
Following on from the release of the 'Raising Ambition: Zero Carbon Scenarios from Around the Globe' report in September 2018, the Zero Carbon Britain team, Paul Allen and Isabel Bottoms, are interviewing some of the modellers behind works featured in the report.
This time we interviewed Christian Breyer, Professor of Solar Economy, to find out what insights he could share.
These interviews open up the black box of how decisions were made, what processes they went through and, in some cases, the modeller's personal feelings about the work.
We will be publishing interviews at regular intervals on this blog, so stay tuned…
Interview with Christian Breyer, Professor for Solar Economy at LUT University
by Isabel Bottoms, October 29th 2018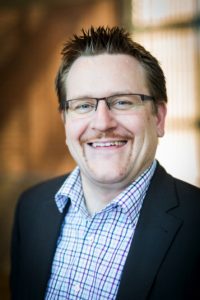 1. What and who was the catalyst for you doing all of your 100% Renewable Energy (RE) studies?
The background for the series of work was that academic colleagues were interested in more specific topics of the sustainable energy transition, for example a specific technology, and then a group of researchers became interested in understanding how an entire energy system would work. So my role at LUT was created to build on this existing work and create added value through doing holistic energy transition studies.
It is a personal research interest of mine to understand how a global energy transition to fully sustainable energy system can work. I have a background in general business, I worked for an accounting company 20 years ago, but I am also a physicist and an energy systems engineer. Maybe as a physicist I am more interested in holistic views, and as an engineer I am interested in real practicalities of the transition. In the end, we have to achieve this for all of us on our planet, if Europeans have a nice solution but countries like India or China choose a different (non-renewable) solution, we still all die! So we have to understand it with a global – local resolution.
Why? It's very simple if you look to what the IPCC (Intergovernmental Panel on Climate Change) is publishing, or the UN's Sustainable Development Goals. The modelling should not be done by researchers in a Finnish forest planning for a long winter on their own with a desktop computer. It should not to be divorced from the context being modelled as country nationals can better understand the local constraints. In our international research team and with international students from various countries, we can effectively model energy transitions with local context, and students can take this back home to contribute to their country's development in this field.
2. How did you secure funding for your work?
Funding does not work, it's a real problem and I do not receive the funding I need.
The problem is that this kind of energy systems research is not a field of its own with funding. There are 'old boys networks' which Governments prefer to use and you can't find a way in. Research packages have been good opportunities in the past.
PhD studentships working on scholarships for 1-3 years to do a specific piece of research work well, in combination with a mixed team, including a master's student for half a year etc. Collaborations with companies add value here and there, it is always a fight for resources though, as for all parts of a university.
Challenge no.1 for me as a researcher is conservative reviewers, who know full well that our innovative approach cannot be computed or compared to daily research proposals which are less ambitious. In the process they kill lots of ideas and proposals that we have, and as such, they are a key bottleneck for us in creating new research. They are part of the funding system, and are lagging behind in enabling state of the art research.
3. What model did you use and why?
We have built a linear optimisation model, with full hourly resolution. It's important to me that we have a cost-optimised model to create attractive results and connect to policy-relevant questions. It should also be flexible enough to be adapted for different regions and country contexts – but the price we pay is that it has to be run by highly trained programming experts!
We use our own model, created from scratch, because we couldn't find one 4-5 years ago which fulfilled my quality criteria, and it's also been helpful for adapting over time with changing research focuses.
A particular problem for global models is annual energy balancing rather than an hourly resolution so they still don't know if they can balance the power system at all times of the year.
4. How did you decide which sectors/boundaries to work within?
Always start with the power sector, because it will be the platform for everything in future. Then heat (highly interconnected to power), then transportation, then industrial feedstocks (chemical industries, steel, metal refining, cement) because they are very energy intensive.
At LUT we have developed a speciality in including seawater desalination, not relevant for Europe as much, but in the Middle East it's a very big issue. Then at the very end, we need negative emission technologies (NETs) – even the Integrated Assessment Models need to do a better job on this, they are not on the level they should be.
By the end of year we will cover the power, heat, transport sectors and desalination. By this point we'll have a 90-95% modelling solution. And the next step in the following 12-18 months will be industry and negative emissions. But it will be a few years to get this right, and it will never end because we will keep adjusting.
5. Did you consider the inclusion of land use in your modelling?
We touch land use as 'resource potential', because the model is defined by what land resource is available to a country or region. There we have the maximum resource potential for wind and solar technologies which is linked to the land.
Of course biomass is fully linked to the land as we don't allow energy crops in the model, or no more than are present today.
Desalination touches land use, because we do not model the land use but we model the desalination demand as a function of irrigation efficiency for each region.
When it comes to NETs then for sure we have to go to the core of land use, but when it comes to BECCS (bio-energy with carbon capture and storage) from my point of view, the entire discussion in the last 8 years is 90% wishful thinking by the illusion one could have huge areas covered by energy crops, to be burnt for extracting CO2 from the atmosphere, while ignoring that CO2 direct air capture based on very low cost renewable electricity will be much more area efficient, finally lower in cost and technologically scalable.
We will include BECCS, but it violates everything of what makes sense for a future energy system, for NETs direct air capture is by orders of magnitude more area-efficient than BECCS.
But we don't have the intention to do detailed land use modelling, we want to keep land use on the level of constraints to the energy system we are interested in, but not as an integral part of the model.
6. What process did you use to develop the scenarios the modelling is shaped by? (e.g. what trends did you decide to use? What assumptions did you make?)
For the fundamental assumptions we start from the reality of today, look at the major drivers and trends of today, then move to our 2050 milestone of a zero emissions energy system.
Boundary conditions and constraints are included as we go. We do not vary cost for efficiency of process, we use a realistic now – 2050 estimate for costs, only making edits to technology costs every 2-4 years for consistency of results, to ensure cost assumptions are comparable across studies.
We also operate with an assumption of bringing power to people and creating PV prosumers (i.e. consumers who also produce energy). We are an exception in this, nearly all models ignore PV prosumers but that ignores an existing reality.
We consider how the country wants to develop its system, does it want to be completely self-sufficient, or develop connections with its neighbours and work reciprocally? We typically nowadays compare current policy scenarios (from in-country studies) to zero by 2050 policy scenarios, with and without CO2 pricing.
7. What surprises have you came across?
It really surprises me that the global models others use are on such a limited methodological level, there is no massive outcry that these limited models are used for these important questions and why are they not improved? This really surprises me that people are happy with insecure, limited and outdated methodologies.
The key of a future energy system is its basement on variable renewable energy technologies, mainly solar photovoltaics and wind energy. This requires modelling of this variability and also flexibility so that for least cost, a new energy system can be evolutionarily created.
Flexibility can be described best in hourly resolution, and it has to comprise the resource complementarity of solar, wind but also hydropower in rivers, the match with dispatchable renewables, mainly bioenergy and hydro reservoirs, then the hourly, diurnal, mid-term and seasonal balancing with storage options, the balancing function of grids and finally sector coupling.
All these flexibility options cannot be described by annual energy balancing models, also models with so-called time slices have their challenges, since they are typically not precise enough. Therefore we have decided to go for full hourly resolution, so that we can better represent a renewable energy based system
8. What would you have done differently given the chance?
From today's perspective I would do it exactly the same as we've done it. When you have to survive all these challenges, it's better not to know what the pathway has in store: everything is more painful, more complex, but in the end you deliver. If I had known 5 years before how difficult it would be, I'm not sure I would have made the same decision.
Our role is to be a pioneer, and that has been a painful journey because we always have to tell the inconvenient truths, and we are not welcomed with resources. You have to overcome a lot of challenges, but financial resources are really the worst of the challenges. We could do more and better with secure financial resources.
9. How best do you feel modellers can make their work influence policy without compromising the laws of science?
First of all you need policy makers who are interested in changing something. Those with vested interests in fossil fuels create a very challenging space for discussion.
Politicians' weak point is the economics, showing the least cost pathway is extremely difficult to argue against.
If they don't like the outcome, ask them to find the weak point in the research, where's the error in the research? This makes them face their blind spot, which they don't like!
Compromise is always part of engaging with policy makers.
Showing multiple different scenarios is helpful to show how choices impact directions of travel, and to create societal discourse amongst different stakeholders with different interests and real-life constraints. We want the model to represent the system as closely as possible and then to have societal discourse on the scenarios – from companies, to religious groups to NGOs and farmers.
The local and national results need to coherently connect to a global model in an aggregated way, through a build-up of local pieces (typical global models have generic regions, which create a problematic heterogeneity.)
Needs to be as close as possible to reality for policy makers, and broad enough to enable discussion on different possible solutions. It's a challenging balance.
11. What traction or response has your work had?
At a recent conference in London by Bloomberg New Energy Finance and the world market leader in PV – a company in China – which has 20-30% of the global market for PV wafers, and the largest Research and Development budget in the industry, the company Founder and President had 8-9 mins to talk, for 2 mins he talked about LUT's global 100% RE study! He's maybe one of the most powerful leaders in the renewables industry for a technology which will be the largest part of our energy transition.
Finnish company Wärtsilä this summer announced a 100% RE strategy, and they clearly said that said that LUT's research results encouraged and confirmed them in their new corporate strategy.
And then for the first time in history the IPCC 1.5C report has included scientific references to 100% RE scenarios, in competition with IEA's and other conservative energy scenarios. This was because reviewers in the process challenged the authors off the report in a hard way to include the full scope of scientific literature, including 100% RE.
12. What are you optimistic about?
That we can show that 100% renewable energy works for all regions in the world for everyone, and that it is technically feasible and economically viable makes me very happy.
Learn more about Christian's Work