Be part of the story – Bonn climate talks
We all like happy endings, but this time it means we have to be part of the story… Paul Allen reports from the climate summit in Bonn.
As the UNFCCC climate summit in Bonn draws to a close today, many feel it has developed a new something of a new momentum.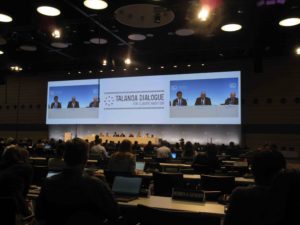 Sources tell me pace of negotiations around the guidelines for the Paris   Pledges has picked up, after very slow progress last year. However, poorer nations have, quite rightly, flagged up the foot-dragging by richer countries on finance commitments, such as re-affirming the goal to mobilise $100 billion a year by 2020. For many delegates, this question of finance is critical – not just in dealing with the impacts of climate change, but in helping their countries cut emissions and switch to clean energy. Clearly, there is still a great deal to be done – so much so that, prior to the pivotal meeting in Poland at COP24, an extra negotiators' meeting has been arranged in Bangkok; this in itself shows commitment to getting the job done.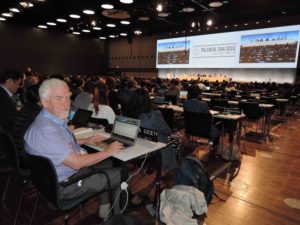 As 2018 rolls on, there are plans on the table for a wide range of further meetings to raise ambition. The September Global Climate Action Summit in San Francisco will bring together state and regional level players with civil society to showcase climate solutions and inspire deeper commitments from national governments in support of the Paris Agreement.
September's 73rd session of the UN General Assembly will be another chance for heads of state to re-affirm their commitments and signal that ambition is on the cards. But perhaps one of the key reality-check moments for 2018 will be the release of the Intergovernmental Panel on Climate Change's "Special 1.5C report". This should trigger honest conversations on the consequences of inaction on the real lives of current and future generations.
There is a lot going on: thousands of committed people have been working really hard to deliver the progress we have witnessed to date. But, for me, the real problem is that billions of people across the globe haven't been made aware of how the process works, and exactly what is at stake.  The Talanoa Dialogues are catalysing a real and deeply personal shift in how the UNFCCC process works towards delivering the safe platform we need to feed 9 billion people on a future planet earth. This is real global news, but it gets no coverage. We need to engage citizens across the globe to demand action – as electoral timeframes and shareholder meetings still lock our political and economic systems into short term thinking whilst we face challenges that demand long term commitments.
Why has there not been a programme of Talanoa Dialogues across the UK, opening conversations around the three key questions of where we are now, where we want to be, and how we get there? We need a national conversation so we all know where we actually are in the world and can prioritise action accordingly. From Metro Mayors to village councils, let's all meet and explore these pivotal questions – as many other countries across the globe are now planning.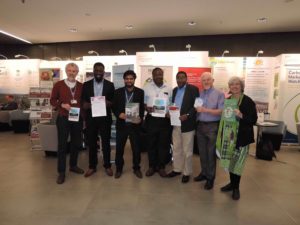 As part of the EU's contribution, the 'EU for Talanoa' conference is being organised for 13th June. This inter-institutional high-level event will focus on preparation of the next set of Paris Pledges, bringing together representatives from EU institutions, cities and regions, civil society, the private sector, trade unions and other relevant stakeholders from EU Member States. The city of Bonn held a Talanoa Dialogue in April. A further 50 sessions will take place in 45 countries over the coming months. I suggest we consider opening Talanoa Dialogues in communities across the UK in the run-up to COP24. We all need to meet-up, celebrate local actions and link them into the global dialogues – such meetings could offer social licence to UK COP24 delegates for the increased ambition demanded by the science.
I was proud to represent CAT in Bonn for the Talanoa Dialogue. Fijian Prime Minister, and COP president, Frank Bainimarama has done an amazing job in drawing on indigenous wisdom to enhance the UN process of calling on the international community to commit to more ambitious targets. As counties made their final statements to the process, nations, NGOs, business forums, farmers and indigenous peoples gave thanks for the Talanoa process, for enriching conversations through story. The Alliance of Small Island States suggested that, as Talanoa has clearly helped, we need to run the dialogue right through to 2020 when Paris Pledges must become real-life actions on the ground.
President Bainimarama closed the Bonn Talanoa session with a vivid reminder of how cyclones Josie, Kenny, then Winston hit Fiji. Loved ones died. These are becoming regular events – the rain and the wind have become real killers. He invited everyone, from nations and civil society groups across the globe to input around the three key questions to the Talanoa Portal by 29th October, deadline for their official call.
CAT's Zero Carbon Britain team is working with the International Network for Sustainable Energy to produce a special report "Raising Ambition for Zero" both to feed into this process and to support ambition across society.
President Bainimarama concluded by saying: "Once you are back home, motivate your ministers and get them ready for ambition, as five years from now may be too late."
We must transform stories in to actions. Everyone loves stories that have happy endings, but only by working together can we make it happen.